Handwerkskunst

Sacher Banner 3 (Kopie 1)

Banner Faltschachteln (Kopie 1)

Sacher Banner Laden (Kopie 1)

Schmuckkoffer Schloss Blau (Kopie 1)

Hakenleiste (Kopie 1)

Hemess Etui (Kopie 1)
Previous
Next
Packaging and fine cardboard boxes
We make your dream packaging come true
We are manufacturers of exclusive packaging boxes, fine cardboard boxes and high-quality cases made from solid cardboard and corrugated cardboard. We use high-quality cover papers, prints, linen fabrics, synthetic leather materials and real leather to refine the cardboard boxes.
We are at your side with our technical know-how in the development of inlays and insoles for optimal presentation and safe shipping. We are happy to advise you from the idea to implementation and accompany you through to the finished packaging.
We work with customers from many countries and deliver worldwide.
Schmuckkoffer, Uhrenboxen und Etuis
Aufbewahrungslösungen für Schmuck & Uhren
Jewellery boxes and cases
Boxes for treasures
In our manufactory we make jewellery boxes and fine cases from the best materials, leather from Italy, velour from France and raw bodies from FSC-certified cardboard.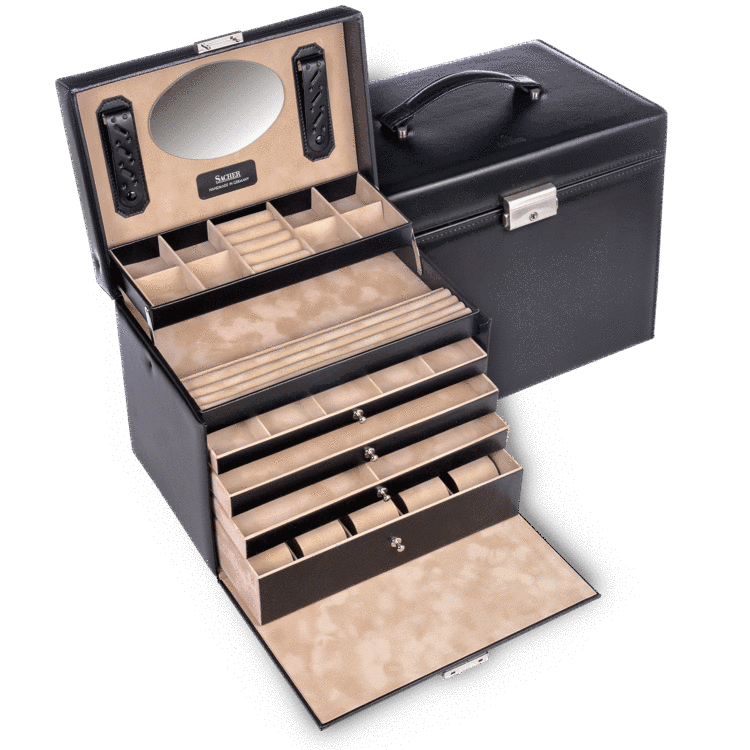 SACHER 1846
The brand that retailers can trust
Best quality. High functionality. Finest German craftsmanship. Our jewellery boxes, watch boxes and manicures combine knowledge from 170 years of tradition and craftsmanship.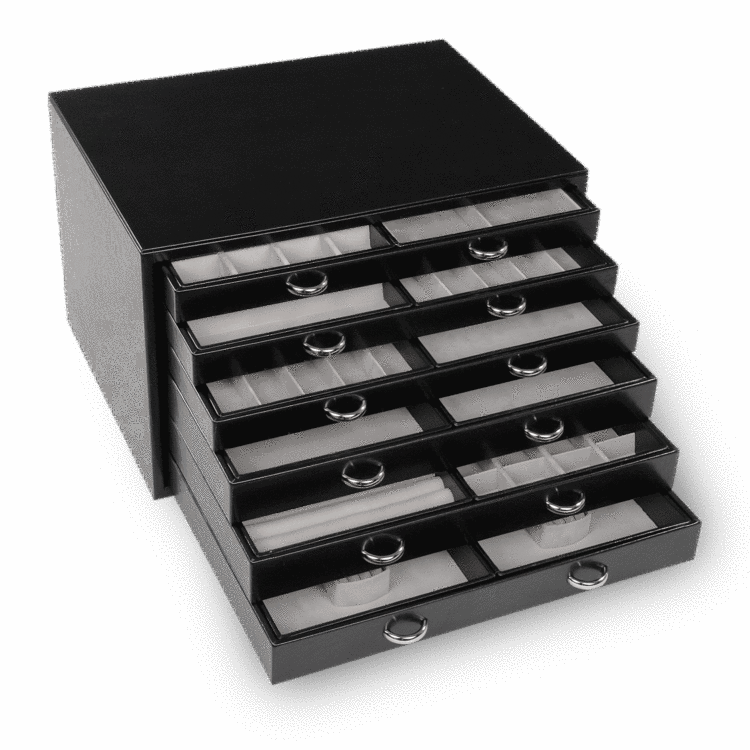 Watch boxes
Timeless. Elegant. Beautiful.
No wish remains unfulfilled. Every watch feels at home here. Your watches are safely stored in our watch boxes.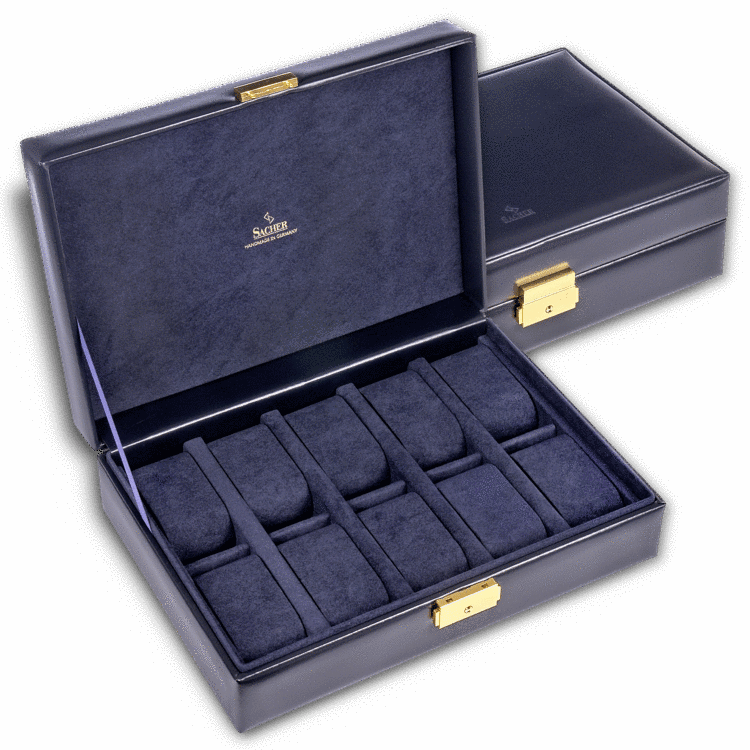 Jewellery boxes and cases

SACHER 1846

Watch boxes
Previous
Next
Jewellery boxes, watch boxes and manicure sets
Under the brand SACHER - boxes for treasures, we produce and sell jewellery boxes, watch boxes, jewellery cases and manicure sets worldwide via our specialist retailers. We are the leading supplier for these products worldwide with the label 'handmade in Germany'.
On request, we can also manufacture these products for other labels. The products can be varied.